Blazing Aviation stocks the right Smoke Oil for you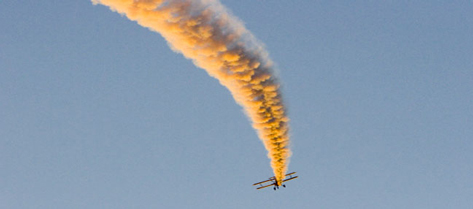 Copper State Petroleum's Aviation Smoke Oil is a clean burning, parafin based smoke oil without any additivies. It ranks in quality with the best smoke oils on the market, but at a lower cost.
CSP Smoke Oil is the newest smoke oil approved for use by the US Navy Blue Angels. Great for military and civilian aerobatic acts as well.